CPCS-4 | Seminar "In his name" Spiritual abuse – a reality and a challenge
CPCS-4 | Seminar "In his name" Spiritual abuse – a reality and a challenge
Product not available for online purchase
Seminar "In his name"
Spiritual abuse – a reality and a challenge
December 4 and 5, 2023
9 a.m. to 3.30 p.m. each day
The misuse of God's name to abuse others. This is what spiritual abuse is mainly about. The more we become aware of the effects that any kind of abuse has on the victim, the more we learn to realize that the abuse of spiritual authority threatens the conscience, mental and physical health of the victims. A healthy spirituality, on the other hand, will allow the person to flourish.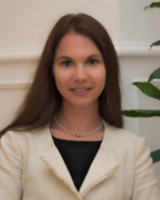 Subject: Understanding spiritual abuse and its dynamics – a psychological perspective
Prof. Dr. Katharina Anna Fuchs, PhD in psychology, teaches at the Institute of Psychology of the Pontifical Gregorian University and at the St. Peter Favre Center in Rome. She has years of experience in the prevention of sexual and other forms of abuse, especially spiritual abuse and abuse of conscience. She is a member of various international and ecclesial advisory boards. Apart from the prevention of abuse, her fields of research and interest include: well-being and mental health (after traumatic experiences), human formation in priestly and religious formation, questions of power and leadership (in church) and the area of emotions and affectivity.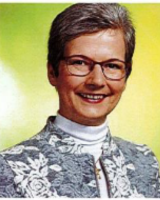 Subject: Te "specific spiritual" of spiritual abuse

Claudia Mariéle Wulf Dr. phil., Dr. theol. habil., is the director of the Centre for Safeguarding Minors and Vulnerable Persons and professor at the Faculty of Canon Law. Her research focusses on philosophical anthropology, moral subjects and epistemology in ethics and research. She writes on professional ethics; the recent focus lies on abuse and on all forms of vulnerability, on the outcomes of traumatic experiences and on the phenomenon of narcissism.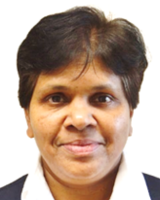 Subject: Spiritual abuse – a reality; a structural challenge
Sr. Mary John Kudiyiruppil is member of the Missionary Sisters servants of the Holy Spirit (SSpS) holds a PdD in Missiology. Since 2022, she is the Associate Executive Secretary from the UISG (International Union of General Superiors). She provides trainings for religious women and for various renewal and formation groups. Due to her service in the worldwide network of religious congregations and organizations, she is confronted with the practical issues of sexual, psychological and spiritual abuse.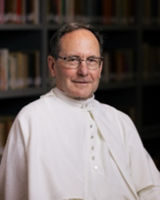 Subject: Spiritual abuse: The Ministry of listening and the long way to healing
Father Thomas Nelson, O.Praem., is a Norbertine priest, who after his studies of philosophy and theology serves since 1981 as spiritual director, novice master, director of formation and pastoral caregiver of victims of physical, psychological and spiritual abuse. Since 2000 he is the National Director of the Institute on Religious Life which publishes Religious Life magazine. He is also Professor and Director of the Vita Consecrata Institute at Notre Dame Graduate School of Christendom College."
To contact us:

[email protected]
Saint Paul University
223 Main Street
Ottawa, Ontario
Canada K1S 1C4
+1 613 236-1393
ustpaul.ca